Unicornesque birthday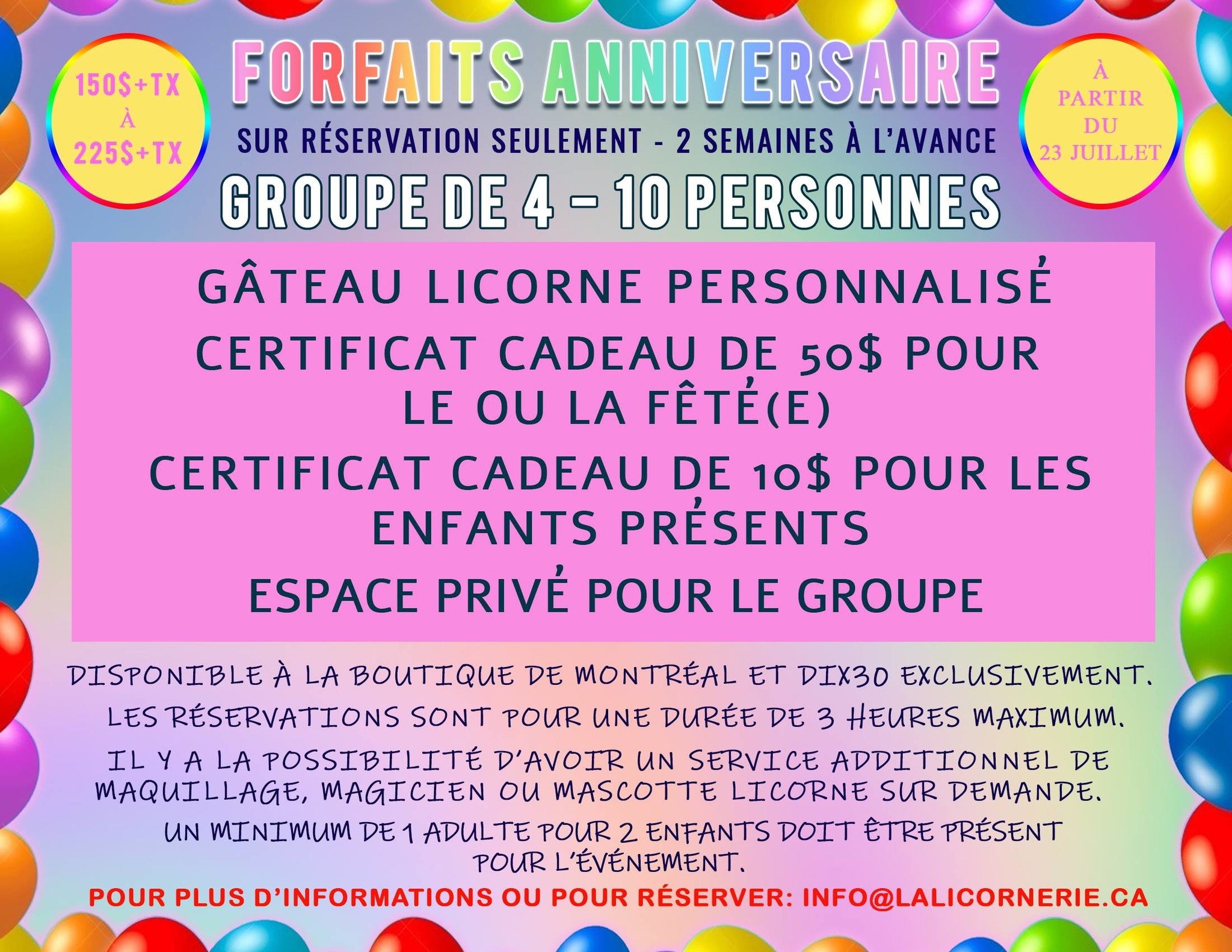 The birthday package includes:
The party space reserved in full (1 party at a time) for a duration of 3 hours
A personalized unicorn cake in the name of the child
A $50 gift certificate for the celebrated child*
A $10 gift certificate for each of the other children present*
*gift certificates can be used immediately or on a future visit
Possible additions*:
Makeup 1h
Magician 1h
Mascot 15 min
Storytelling reading 30 min
* additional costs to be expected
Places:
Montreal Terrace, good weather, bad weather
Party area of the Dix30 shop, inside
Basic rates*:
4 people: $150 plus taxes
5-6 people: $175 plus taxes
7-8 people: $200 plus taxes
9-10 people: $225 plus taxes
Payable at the time of booking, payment guarantees the reservation.
*any addition like magician, makeup, etc. is extra.
Number of persons:
from 4 to 10 people
minimum 1 adult for 2 children (maximum 6 children)
Reservations:
2 weeks in advance or if available
Reservations are only made by email at the [email protected]